My story starts just after I got back from the midwest in August.  I sent this email:
I recently took two trips on Delta. On August 9 I flew from Midway (Chicago) to Minneapolis. On August 13 I flew from Minneapolis back to Midway. On August 15 I flew from O'Hare (Chicago) to Portland, Oregon. On both the August 9 and August 15 flights I was not given a seat or gate assignment when I checked in. I was able to extrapolate the gate, but I had to wait for my seat assignment till shortly before flight time. I fly quite a bit and have never had this happen before. The August 13 flight took off a little late. The pilot announced they needed to take on fuel. The August 15 flight took off at least forty five minutes late. Before boarding there was an announcement that the plane had been changed and some seat assignments would have to change. Once on board there was an announcement that the flight would be delayed because a crew member had to be replaced and the new crew member had to come from her home. Finally, when I bought my ticket I was, for twenty four hours, charged twice. I found that out when using an ATM in New York. I then wasted a lot of time talking to customer assistance at both Delta and the bank. The bank blamed Delta and Delta blamed the bank. My guess is Delta was at fault. It was cleared up the next day. I suppose any one of these complaints taken by itself would seem par for the course. Having several seems more worrisome.
Would you like a reply to your e-mail?:yes
It took a while.  I had to provide a copy of my Visa receipt.  After three or four exchanges I was given a $50 voucher.  Funny, I have a cousin who works for an airline.  She told me that most vouchers are never redeemed and are a cheap sop to throw to a disgruntled flier.  In that case you'd think they'd be more generous.  I used the $50 voucher on a flight to Europe.  After a week in Europe I sent this email:
Dear John M. Smith,
For all the trouble I had that is in the correspondence below I was given a fifty dollar voucher.  Well, better than nothing.  I used that on a flight to Amsterdam.
For that flight my plan was to arrive and then take the train to Germany.   The flight took off almost an hour late due to a problem with the air conditioning and landed in a Amsterdam an hour late.  I had checked no bags.  There was hardly a line at passport control and I walked through nothing to declare and was soon at the central station.  If the plane would have been on time I would have got the 12:30 train that left on time. Instead the next one was at 4:30.   That one was delayed by a fire in the Utrecht station.  The train left almost three hours late.  We got to Frankfurt at midnight.  Luckily there was night train from Cologne to Vienna that would take me to Nuremberg.  For that train I had pay a twenty Euro reservation fee.  I got to Nuremberg sometime past three in the morning.
A few more emails were exchanged and eventually I was given a $50 voucher.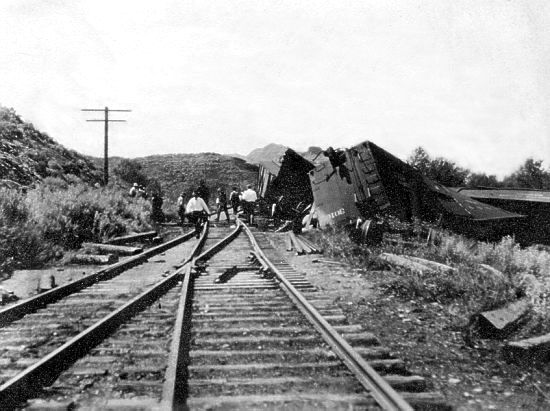 When I got back home I sent this email:
Dear Jenny,
If I ever fly again with Delta I just might use this voucher.  Using the last voucher of the exact not much amount only brought me a very much less than satisfactory outcome. That was just in getting to Europe.   Funny thing, when I checked in to fly home from Copenhagen, I found the kiosk did not recognize my existence, there were no Delta counters open at eleven in the morning (except for the lone first class counter), where a Delta employee directed me to a very long line at the buy a ticket window (which was open), where I was too far away from the Delta counters to notice when they opened and thus had to join in a very long line there, to find yes, Delta did recognize my existence, and though I had no bags to check, had to wait in the check bags line to get my boarding pass.  I guess that'll teach me to check in at home, which might be the point.   Anyway, at the counter I thought things had improved.  I was asked if I would be willing to fly the next day.  To sweeten the deal I was offered a $1,000 voucher, a hotel, and an upgrade to business class the next day.  I took that offer.  I was told I did have to go through security and to the  gate in any case.  At the gate I was told to get on the plane.  I had not gone through my preflight ritual of drinking a whole bunch of water, and etc.   I also had not changed all my Danish Crowns to dollars, figuring I would need them for my extra night in Copenhagen.  I suppose there is a place here in Portland, Oregon where DK will be as welcome as Euros.
I wish I could say the flight home was so nice it soon moved me past my negative thoughts.  The flight to JFK was packed.  The crew ran out of cups.  They also ran out of all drinks except for Diet Coke, Sprite and water.  Well, it could have been worse.  We did get to JFK more or less on time. The flight to Portland arrived almost an hour late.  It did not run out of cups. It did run out of water.  It appears Delta has figured out how get the most people onto most planes.  It should figure out how to make sure they pack enough supplies for them.
Sincerely
For that email I was given a $100 voucher.  Huh, I wonder why the last complaint was worth more than the previous complaints?  Whatever.  I might use the vouchers and really screw up their system.