April 15Â  Manchester, England
The alarm chirped at 4:05 and I got up. I puttered around and got my packed bags to the front door and knocked on John's door at 4:20. I knocked again. Then he answered. We were in the car and on the way to Piccadilly Station by 4:35. The dark streets were mostly deserted. The only other cars I saw were taxis. It reminded me of driving in Belltown during the downtown Seattle blackout  of 1988. At the station  John sort of half heatedly offered to park and come in with me. I told him that if he went right home he could fall back to sleep easily and not get up until the man who came to collect the rental car rang the buzzer. That sealed the deal. He dropped me off. I took the escalator up to enter the station. The big lobby was completely modern. I walked slowly through it to the back door. There were a couple dozen people inside. At the back  the exit was at ground level.
I went back to the other end of the station and bought a cafe au lait and pecan banana loaf.  The little  individual loaf shaped bread was maybe four inches long. Cute. I went out to the platforms. There I saw what was left of the old station.
My train was waiting. I had an assigned seat. I found it but there was already a young woman in one of the two seats. To give her space I took an empty a row back that had no reservations listed. We left promptly on time at 5:05. I enjoyed the coffee and bread. At Milton Keynes a hoard of people boarded the train.
At Euston Station in London everyone got off the train. I waited for most on the car to go ahead of me since my bag was in the front on the bottom rack and would slow down everyone when I got it out. I then followed the crowd until I was in the main station and saw a sign for the underground. At the turnstiles I stopped to look at the posted  map. I didn't find Heathrow at first but did on the second more detailed map. I would have to take the light blue  Victoria – Brixton line, and change at Green Park. There I would get the dark blue line that terminated at Heathrow. It was 7:45. My flight was at 10:25. I bought a tube  ticket at a machine and it was off to the races. It wasn't that I was in a hurry, it was that everyone else was. I was thrust into the  British daily makeshift alternative to  running with the bulls in Pamplona. Guys in suits and ties and with brief cases were racing ahead of gals in business clothes  wearing sensible shoes. I either had to keep up or get trampled over. I made it to the platform just as my train left. No problem, the LED board said another Brixton train would be there in a minute.
On that train it was only three stops to Green Park. There I had a choice. Mine was either the Victoria or Piccadilly route. A black man in a sharp suit asked me if I knew the way to Heathrow. A passing woman said "Piccadilly." We both headed in that direction. That train soon arrived. I unloaded all my gear near a door and relaxed. I then heard an announcement that the train would stop at three Heathrow terminals. I decided I had got that far on dumb luck and perspicacity and it was time to ask a stranger for help. Standing next to me was a sandy haired guy of my age who looked sort of like Michael York. He had a suitcase and a traveling bag. I asked him if knew about the various terminals at Heathrow. He said he did and asked what airline I was on. I told him Air Canada. He said Terminal three. I asked where he was going. He said Washington (D.C.) from Terminal five. I told him I was glad for his sake the government hadn't shut down. He said he was too, as he was having a meeting with the government as soon as he got there. He then took a seat at the end of the row near his bags. I found a similar seat across the doors space from him. I looked at the route map and saw it was around fifteen stops before we got to Heathrow. That was sort of like taking the A train to JFK. We'd made four stops when there was an announcement. It said that due to a switching problem our train would terminate in six stops at Northfields.  That was three stops away and would leave me seven stops from catching my flight.
There was some mumbo jumbo about buses. I wasn't sure if those would be directed buses for us or if were being thrown on the mercy of the municipal bus system. The helpful stranger came over and said "I'm going to get off at the next station and get a cab. Would you like to join me? Where this train terminates it is going to be a zoo." I said sure I'd be happy to split the cab and fare. He said the fare wasn't necessary as he was going in any case. The train was now at ground level and it looked like we were in the country, although it was really just the suburbs. I asked him what time his flight time was and he said 10:55. We got off at the next station.
At the door of the station there was a manned booth for taxis. The man inside said there would be no taxis for at least 45 minutes. It was 8:20. We left the station looking for a cruising black cab. We were on a busy street that for several minutes refused to allow us flight. The man said he would call his wife for help. He got a phone number from her. He called a service and arranged for a cab that would be there in 45 minutes. He told them his name was Martin Elliott. Still no cruisers came by. He called his wife again and wrote down another number. He called that one and was told a cab would be there in five minutes. Waiting there I found out he was a pediatric cardiac surgeon and was going to Washington to see about funding for a stem cell procedure that would be a great boon for fixing heart defects in kids.
Our cab soon arrived. As we were loading our stuff in the back a young guy approached and said "Are you going to Heathrow?" Dr.  Elliott said "Get in." The three of us were soon on our way. Before long we were stopped in traffic. The cabbie said he could try an alternate route or stick with what we had and when we got to the motor way it would be only another ten minutes from there. We stuck with the sure thing. The young guy's name was Ed Regan. He did light designs included holograms for stage shows. He was on his way to Italy to light an opera. His flight was at 9:30. He didn't even know what the opera was. He would get there, if all went well, and find out then. He was 25 years old and said after college in art he had learned his craft in the "school of life." He said his best gig was bringing Frank Sinatra back from the dead. For a Simon Cowell birthday performance he had created a holographic version of Frank. Simon sang a duet with the resurrected Frank on Pennies From Heaven.  That Arthur Johnston/Johnny Burke song had been introduced by Bing Crosby in 1936 in the movie Pennies From Heaven.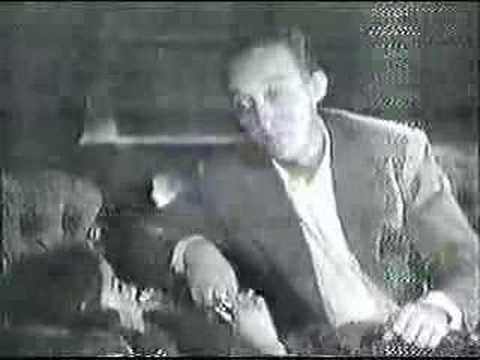 At Heathrow we first dropped Ed at terminal four. He gave Dr. Elliott twenty pounds. So did I. We then went to terminal three for me. It took ages to get there. Dr. Elliott said Heathrow was the second busiest airport in the world. I  finally walked into the station at 9:25. I looked at a reader board and saw my flight was on time and the the counters were at place  "D". What a nice system. At many airports I would have had to choose a direction and walk past counters looking for Air Canada. If the the wrong direction was chosen the chore would take twice as long. At Heathrow letter D was all Air Canada. I didn't even try to use a computer kiosk. I went into the assisted lane. In it were a whole bunch of old ladies with luggage. Before long a steerer appeared and pulled out all the Vancouver people. That was just me and the old ladies. They were under the control of somewhat younger woman who wore a shirt that said "I Survived a Group Tour of Scotland." I was slightly concerned about what would happen at the counter. I was supposed to have boarded a flight in Copenhagen where I would have shipped a bag through and been issued a boarding pass for this flight. I hadn't printed out a boarding pass because Tampere had bought the ticket and I didn't have the password to alter it. Intellectually I knew there should be no problem. For practical purposes this was a completely different flight.
I gave the agent my passport and put my bag on the scale. She then handed me boarding passes.  I would change in Vancouver for Portland.  She sent me off with directions to go upstairs and then right and then right again.  Following those instructions got me to  security. The process didn't take long  because I had shipped through the bag with the films. The films being something they never see, are always pulled out, and personally examined. I didn't even have to take of my shoes.  I then looked for a sign and saw that I had to walk through duty free just to get to my gate. I only got lost twice before I got there. The signage was lousy, as if they wanted you to to keep wandering in duty free until you had to buy something in in order to ask the clerk for directions. At the gate I got in a long line. It moved forward which  only took us, after producing both boarding passes and passports.  Since I wasn't actually boarding the plane  I went back in line to see about getting an aisle seat.   I was sent to another desk inside where "The lady at the end of the counter will help you." That she did.
From a machine I bought Ben and Jerry's Chunky Chew Chew ice cream. The machine was neat. After the coins drop a vacuum on an accordion hose drops down and enters one of the holes. It then sucks onto a small tub of ice cream, lifts it up and then drops it into the exit ramp. It was kind of like the old penny arcade devices where you'd try to grab a prize with an Erector Set looking steam shovel.  I had just started eating the ice cream, oh it tasted good, when my area was called to board. I finished the ice cream in my aisle seat. I relaxed. When John Wojowksi and I had first made the deal for me to come to England, show the films, take a before daylight train and rendezvous with my flight from Copenhagen, I was sure it would work. Only now was I absolutely certain.
Dinner was served before the drinks cart came by. I got the ginger chicken instead of pasta. It really didn't taste like ginger, in fact the green beans just tasted weird, but I ate it all up and was glad. The drinks cart came by and got red wine to go with it. It was La Petite Forge Cabernet Merlot. Not bad. Time now to relax. The movie selection included classics. I decided to watch Shall We Dance with Astaire and Rogers and try to remember where it was that I saw it first that was before I started buying films that got me to where, for better or worse, I was now.
I realized I had probably only seen Shall We Dance once, more than likely at the University Theater at 55 and University Way in Seattle, or possibly at a series at the Seattle Art Museum. That was because it is one of the weaker Astaire & Rogers films in spite of the several great Gershwin songs in it. The plot is not handled well. Fred pretending to be a Russian doesn't work for me. There are really too many songs and some of them are clumsily led into and sort of wasted. I watched some of a better film, Out of the Past with Robert Mitchum. I got out the computer and wrote up part of this report. I couldn't plug it in because the plane used an American plug and that one was in bag that shipped through. I saved some battery to send emails from Vancouver.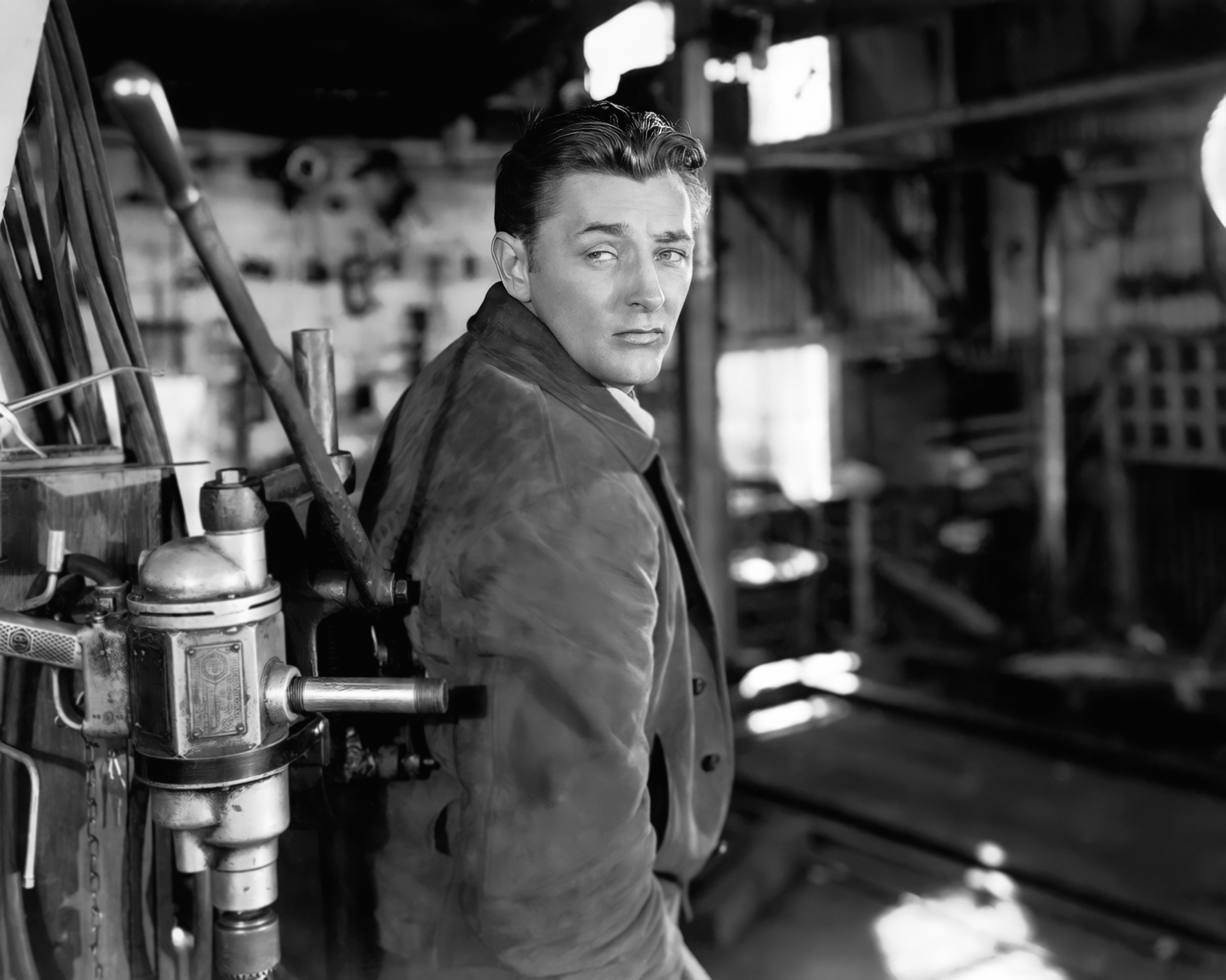 The second time the drinks wagon came around I got another glass of wine. I then watched parts of maybe 15 movies. One was was "Me and You and Everyone We Know" which my wife Anne and I saw when it came out in 2005. It was set in Portland, Oregon, but filmed in Van Nuys. Maybe "set " is wrong. It just mentioned Portland street names and had other references to Portland. It was written by Miranda July while she lived in Portland. Van Nuys doesn't look anything like Portland. I then tried to sleep. I woke up when a hot sandwich, or "wrap" was handed out. It resembled one of those cheap burritos you can get in a 7/11 store. It had something resembling chicken it. I had a beer with it. It was a Molson Canadian. Not bad. I then went back to sleep and didn't wake up until we were about to land.
The plane landed an hour after it had taken off in London. That was because we had crossed eight time zones. Going through passport control and customs was efficient and took little time. Since I was only staying in Canada for four hours they didn't need to grill me. My bag had been shipped all the way through to Portland. I liked that. When returning form Europe to Portland via New York you have to collect your shipped bag and then re-check it for your next flight. That's sort of like the old days before the Euro Zone when you'd have to walk across borders to change trains.
There was another wrinkle. I had to go through a second passport control. You technically enter the United States in the airport and have your passport checked by the USA. You also need to fill out one of the blue customs forms that you normally fill out on the plane and then hand in after getting your checked bag. The first thing I'd done when entering the airport was to buy a New York Times, which had $2.00 as the printed price but cost $3.94. I wondered if it would have been cheaper in faux America. I also had to go through security control again. There was no line at all. I was offered the full body shows you naked scan or an up close and personal touch and feely pat down. I took the scan. I've never minded getting my picture took.  As I walked into round  glass enclosure, sort of cross between a phone booth and one of those very modern public toilets, the old Tony Jackson song that Jelly Roll Morton made famous, The Naked Dance went through my head.
I found a Starbucks and got a medium cup of coffee and a date bar. The coffee was in a paper cup. Since I had four hours I took my time and when I was done with my coffee I went back for a refill. My cup was filled up and I was asked for the new  cup price. I then told them I didn't need the coffee, which was true, and since I had asked for a refill, which would have been free with my card, and not a new cup, I told them to skip it. They then gave it to me for free, which I am not being churlish to say, was what it should been from the first. I used the last of my battery to email my wife Anne to tell here I would be arriving in Portland at 5:25.
I walked to the gate and found my flight was still too far away to be listed on the board. I felt so gritty I went to the mens room and as discreetly a possible, which was of course impossible, washed my hair and some of my body. I then read The Old Curiosity House until boarding time. The plane was another Turbo Prop like the ones I flew on with Baltic Air.
I might have finished TOC on the one hour flight but I got into a conversation with the woman seated next to me. She was going to Portland to visit her parents. We talked about the options of flying, driving or taking the train. The train option has been improved. For many years there was no train service all the way to Vancouver. Instead you would take a bus from Bellingam for the rest of the trip. Now the Amtrak Cascades does reach Vancouver, but still is much slower than European trains. The Amtrak trains could go faster but the track would not support the higher speed. I also believe Amtrak trains have to yield right of way to freight trains. Man, I love taking trains in Europe. In 2008 I just missed a train from Lyon to Limoges due to being put on a bus to get there. No problem, they routed me up to Paris and down to Limoges on the TGV and I made it in town. That would be sort of like being routed from Seattle to Missoula to get to Tacoma.
At the airport I got my American power cord out of the checked bag and found an email from Anne asking if I'd like to be picked up. I called Anne and told her I would take the Max and meet her at Trader Joes in the Hollywood District. There was also an email from my old friend Doug Stewart asking me to call him when I arrived. He said he would be in Portland that day. We had been in the projectionist union in Seattle. He had been responsible for introducing me to Scopitones. I called him. He said he was at the airport. He took me to my wife. Then the three of us had dinner at Toms and then I went home with Anne. Oh, I was glad to be back.