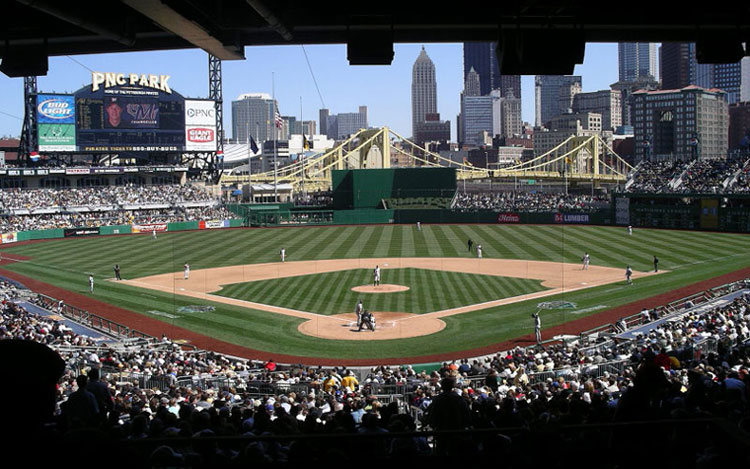 April 1
I again got up at 8:00 which allowed me to say goodbye to Mani as he left for work. It had been a very pleasant four days thanks to his hospitality. I made coffee and had toast and then took a shower. Mani had been given some black soap by a girlfriend who got it in Syria. Very odd to use soap that produces black suds. I packed up and left the apartment. I left the key in the mailbox. It was already warm and wearing the over coat was something of a bother. I walked to Starbucks and took off bothcoats befor ordering coffee. I didn't post a report. There was an email from John Wojowski in England. He said the one University gig wanted both Effect of Dada and Subversive Animation but that the time slot would only allow half of each program. What? Would they ask a musician to play half of a song? I replied I would like to show all of Effect and half of the cartoons and hoped that would be OK. I did say I could take a couple of things out of Dada if he had a splicer. There was an email from Düsseldorf telling me no one could meet me at the station and I should take a taxi to the museum.


I packed up and left the Starbucks and walked in the sunshine for two blocks directly to the down escalator into the train station. At the press and book store I bought the Trib. Walking straight ahead I came to Gleis 6 and went up the stairs to find my train waiting for me. I walked the wrong way and came to the end without finding first class. I walked the other way and when I heard the whistle I had still not came to the Bistro car. I chanced walking one more car length on the platform and then climbed aboard. Walking through cars I finally smelled cooking, passed the dining tables, walked through the first first class car, and at the end of the second found an empty compartment with no reservations listed. As I entered the compartment the train began to move.


Traveling without a wristwatch or a telephone I am sure is unusual. Knowing what time it is helps being on time for appointments. I'd been on the train for a while when I wondered what the time was. My ticket had been checked by both a Swiss conductor and later a German conductor, I had finished the Thursday crossword (hampered by my lack of knowledge of much of what has happened in my lifetime of not watching much TV or listening to modern music, Thursdays usually stump me) because the theme was baseball and music. One clue was the name of a pitcher on last season's World Series Champion San Francisco Giants team and also the name of the singer of Help Me Rhonda. That of course would be Brian Wilson. Other names were Kenny Rogers (NY Yankees pitcher, Eddie Fisher (1966 Baltimore Orioles pitcher), and Dave Stewart (1989 Oakland Athletics pitcher). As we were were coming into the station of Freiburg I looked in the 1hr reiseplan and saw from the schedule that it was one in the afternoon. If I stayed on this train to the end of the line I would be Berlin at 7:37. Instead I will change at Mannheim in a little more than an hour. Instead of going to the Bistro car for a snack I will wait and get something in the Mannheim station between trains. The train I get there will take me directly to Düsseldorf.


At Karlsruhe a man and woman came into the car. He was my age and his wife was younger. We got in to a conversation and talked about movies. The man was British but now lived in Germany. His wife didn't say much so I'm not sure where she was from. They seemed to be very well traveled. He mentioned that they had recently been in Las Vegas and also mentioned being in Toronto and Florida. They said they made a mistake going to Las Vegas in August and the heat was just un-bearable. He said, with his wife making sympathetic sounds, that they had literally run from hotel to air conditioned car or vice versa and hardly spent a minute out doors. Just taking a walk was out of the question. They were just going to Mannheim where they would get a train to Frankfurt.


At Mannheim my next train was just across the platform. I went down the stairs and to a station store where I got a Magnum ice cream bar. Back at the train I found two first class cars at the very front. Both were crowded. I left the heavy bag in the doorway area and went looking. I hung my coat near an empty pair of seats and put down the two small bags. I then notice that the both seats were reserved from Mannheim to Koln. Right then the rightful owners of the seats arrived. I found a curious seating area that was half of the engine. It was a quiet zone with just four rows of seats and oversize windows It also had no overhead racks for bags. I put the big bag in the overhead rack in the main cabin. I took an aisle seat next to a business man. There was a very cloying smell of perfume, I assumed coming from one of two women across the aisle. Too bad there were not artificial scent free cars in addition to the quiet zone cars. My chair was one behind the front row. In front of that was a glass wall and door that separated us from the engineer. Above him was a glass ceiling. With all of the glass and being right in the front I could get much better appreciation of just how fast these trains go. Out in the country I'd guess this one got up to 130 mph. In the car ends there is usually a place that lists the trains speed. I have the listed speed on German trains go over 200 kilometers per hour. I believe the TGV trains in France go even faster. That is why when I missed a connection two years ago in Lyon on the way to Limoges, both in the south of France, I was routed through Paris to get there and got their in time for my gig.
The free snack was again Knusper Kugeln. The train pulled head first into Koln but backed out. After that instead of rushing into the future we were leaving it behind. At Koln an old woman with unnaturally red hair left the car and took most of the cloying perfume with her, still leaving memory of it to remind people where she had been.
At Düsseldorf I walked to the posted map in the big hall, exactly the same one I had looked at last fall, and then walked to the museum. It did seem a longer walk, but last fall I was not burdened with all my possessions. There I met Mathius, the second in the command at the museum, and Florian who had booked me. I gave Florian the two reels of films and then took a taxi to my hotel. It was a small place like so many that I have stayed at in various German towns. It did have candy in a bowl at the counter which had caramels in it. Yumm! I dumped my stuff in my room and then walked back to the Museum. The walk was along the Rhine river and took about fifteen minutes. It was nice just walking unencumbered on a warm day.
Florian and I had dinner at a Lebanese place around the corner from the museum. It was on a walking street of restaurants. Florian told me that around the corner was the longest bar in the world. Wow, maybe I'll drop in on the way home after the show. The food was good. I was given an option of rice or French fries. Gosh, that doesn't sound Lebanese. Being one with the place I had rice. Florian had gotten the job at the film museum right out of college three years earlier. In the summer he would drive around towing a trailer holding a portable 35mm projector to small towns in Germany and show feature films that had not played in their local cinemas.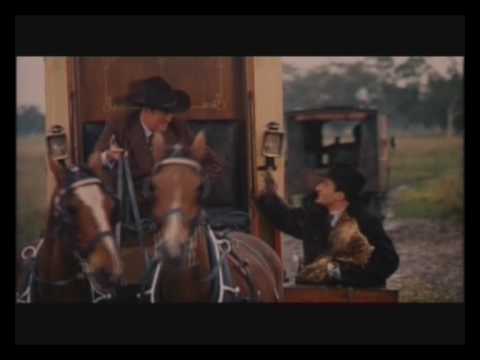 Back at the museum it was an hour before showtime. I asked to see the museum. Florian turned on the lights and left me alone. It really is a nice museum. There are rooms full of costumes. There is a room dedicated to Lotte Reininger and puppet animation. There is room holding dozens of projectors of various types and a display of various formats that have been used from 8mm to 70mm, and with both 9.5 and 17.5, formats I have films of in my archive. There is also a room of pre-cinema with Zoetropes and even a Theatre Optique Praxinoscope. I watched an Astaire-Rogers dance on a Mutoscope. It was very nice just being alone with all this stuff.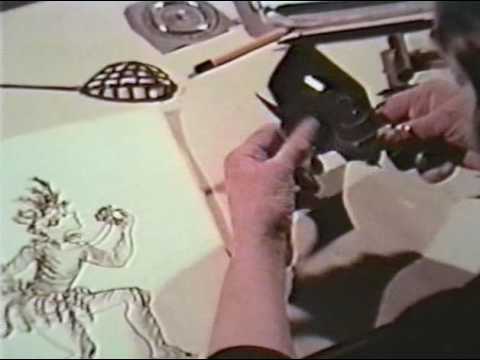 I was able to check emails in the museum office. I had neglected telling Volker when I would be arriving in Hamburg the next day. I went to the German Rail site and got the schedule. I told him I would arrive at 15:31 and look for him.
My show was the first of the new calendar. Maybe that is why only three people showed up, a man and two woman, individually. Mathius felt bad for me. I told him I had done hundreds of shows for crowds of one or two. I felt bad for them that the money from ticket sales would not cover what they paid me. I gave a nice introduction to the three customers plus Mathius and Florian. I also spoke at the reel change and at the end of the show. All three customers, Mathius, Florian and the projectionist all very much enjoyed the show.
I got the films from the projectionist, the payment from the Mathius, and a goodbye from Florian, before walking to the hotel. It was Friday night. I forgot to check out the world's longest bar. I did pass through many people enjoying the walk along the Rhein and the warm evening. I was passed by a family all on bicycles including small kids, none going very fast. I walked by a group gathered around a guy playing the guitar and singing. I managed not to get lost. In my room I got CNN on the telly. It was opening day for Baseball. I hoped for some sports news. The room had white walls and art prints on the walls. There was a nice print of Picasso's Three Bathers from 1918. It is of three woman at the beach. One is wearing a purple swimsuit, another a red suit. A third is wearing a striped suit of blue and white and is dancing. It is the sort of print that might bring sweet dreams.