April 8Â  Kiel, Germany
I had left the alarm set at 5:30 as it was easier to do that then change the needed to be repaired  thing. It went off on time and I got up. My destination that day would be Freiburg im Breisgau where I would show both Subversive Animation and Effect of Dada. It would be my last gig in Europe this trip. The luxury of only packing what was needed for a leg of the trip was over. Instead of attending to that first I made coffee and sent some emails and made a facebook post. I had offered Anne a trip to Enterprise for her birthday.  The New York Times on line was still on yesterday's paper. It was ten in the evening the night before on the West Coast. I read some news I'd missed. Anne posted a video of Joy singing, with gusto, in the FMC choir. Not exactly melodic, but with great enthusiasm.
I drank several cups of coffee and had toast with Brie cheese. I then packed and left, leaving the guest key in the lock. It was a pleasant morning with no rain. I bought a Trib at the station and got on the train. Seated across the aisle and in back of me was a blond woman. She talked on the phone for most of the trip. She had a sort of sing song voice. I saw how the rise of the cell phone had made the "quiet zone" cars appear. I dozed off but was awakened by her phone ringing. It was an 80's pop tune with a sort of reggae beat which I think was called I'm Dancing.
Getting off the Kiel train I headed for the escalator. So did a hundred or so others. Trying to make my footprint smaller I pulled the heavy bag up a step where it teetered precariously. I looked up for no good reason and then felt the bag slipping. I then felt myself slipping. Ack, I was falling backward! Having the two shoulder bags with forty pounds between them didn't help. I grabbed the banister. It pulled my hand up, but left my weight behind. Against the drag of the bags I got my other hand on it and things settled down. It had been darned close for a moment of my becoming like a tumbling rock crashing down through all the people below.  I ignored the quizzical looks and went to my platform.
I had a half hour wait. I walked around looking at food. I considered getting a pain au chocolate at CroBag. They didn't have any. All of the pastries looked German. At the fourth Le CroBag I finally found it, but by then had decided I didn't really want one. A fifteen minutes till train time I went to the platform expecting to find it there. That train starts in Hamburg. It wasn't there and didn't come until right at the 10:24 departure time. I went to the very last car and found an empty compartment with no reservations. Sweet. I had barely settled into my seat when we rolled away. A tall woman with short blond hair came in with free newspapers and seemed to feel bad that none were in English for me. After she left the train stopped for no apparent reason and stayed that way at least ten minutes. It is a good thing I took the early train today as that did not  not bode well for arriving on time. I decided I'd go to the diner car for a snack after my ticket was checked. That was quite a while later. The diner car was four cars away but I liked the walk. I did see empty compartments with no reservations closer to the food. I got a cafe au lait with croissant.
At Kassel-Wilhelmshone Prof Sandor Vajna came into the compartment. I found that he taught  motion studies in at the University in Magdeburg. He was a tall bald man, sort of like Mr. Clean.
He talked about a whole bunch of things before I got a word in edgewise.  That included the Gillbreath family that was headed by a man who revolutionized kitchen design based on motion studies and became famous in the book Cheaper By the Dozen, the TV show the Golden Girls, The SF earthquake, and things I am sure I have forgotten. Eventually he asked  me to send him details of the Industrial Design show I had done at YBCA.
Just before his stop he  brought up the topic of why English was selected as the official language of America. I told him there was no official language in America, although some politicians currently wanted to make one and they they were mainly motivated by constituents anger at having to press a button for English when calling a bureaucracy.  I added English was the de facto national language, but there was no legislation or law making it so.  He said it was the German general Friedrich Wilhelm August Von Steuben  who had won the Revolutionary War, with George Washington being more of a figurehead than an actual fighting soldier.  He said the decision for the national language was put to a vote between English and German and that they tied, but uncharacteristically the German deferred.  He asked me to research it.
At Frankfort a young guy came into the compartment who said he was going to Freiburg. He looked like Jack Bauer's friend Tony in the show  24. He was wearing blue jeans and a button up shirt. His hair was cut so short it was just this side of shaved. An older guy also came in. He looked like Art Carney. He was wearing a dark suit with a red striped tie. Both guys took newspapers when the attendant came by with them.
At Mannheim Art Carney left and a large guy who looked like he could be a circus performer came in. He wore blue jeans and a black tee shirt. He had salt and pepper gray hair and gray mustache. He, as others I've noticed on this trip, was wearing a really big wrist watch.
Both the first guy and I got off at Frieburg. The circus performer looking guy said goodbye in Italian. He looked like a guy you could get along with.  I checked my notes. I was to go first to the Deutsches Kaiser Hotel on Gunterstal Strasse.
I walked across the busy street and continued straight ahead. In the past I had gone south a bit and then followed the street car route. I figured this route should take me there eventually. I found a hotel information kiosk that did not have the Deutscher Kaiser Hotel listed, nor Gunterstal Str as one of the streets. That took a while to discern by carefully examining the map. From that I assumed the hotel was not on that map, which was limited in area. I was on the street that the running water in the stone lined ditch. I figured I could stop in the Schwartzkoff Hotel and ask for directions.  Every time before they had gotten me a room in the Schwarzwaelder Hof Hotel. I somehow walked right past the Schwarzwaelder Hof Hotel  and kept walking until I knew I was past the grid of the hotel locater map.  I then asked a woman with a bike for help. She knew where Gunterstal Str was but her limited English was good for the direction but not good for just how far.  I walked that way.  After asking my way twice more I found the hotel. It was a warm sunny day and I was really glad to come to a place where I could shed my overcoat.
The hotel was big old wooden building.  To get to the rooms I had walk through the service hall for the kitchen.  In my room I found something I had never seen before.  The shower was just inside the door.  All self contained in itself.  The toilet and sink were in room too small for a bath.  This room had obviously lived a long time with its bath down the hall.
I walked to theater only having to ask directions once.  Here you might ask, why don't I get a Blackberry or some such item I could consult instead of asking strangers on the street?  Well, what would be the fun of that?  At the theater, which is in what used to be a small railroad station,  I found that I was too early.  The box office wasn't open yet and my show would not be until 9:30 that night, four hours away.  I walked back to the hotel to get The Old Curiosity Shop. Back at the ex-railroad station I found a place to sit and read. After a while the ticket girl came over. She had the document I needed to sign in order to get paid. A little while later she came by and said I would have to go get dinner by myself and the place across the street would be best.
All of the outdoor seats were taken. I went inside and found an empty table. The place was packed, both inside and out. I ordered the day's special which was Forelle blau with potatoes and apples. All the waitress could tell me about it was that it was fish. I was surprised to find it was a whole trout, from nose to tail fin. It reminded me of camping out and cooking fresh caught trout over campfires when I was little.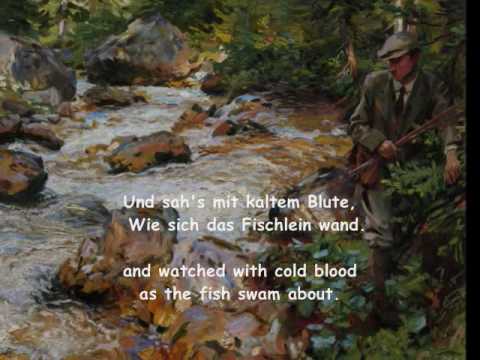 Robert from the cinema came in around 8:30 and sat down. He also ordered the Forelle special. We were just as we were finishing Telemach came in. He was the other director, along with Robert, of the cinema. We then all went over to the theater. The early show, Revolution Road, was just getting out. Among them was the man who had been in charge of the cinema when I had first showed films there in the in 1998 and 1999. Both shows were listed as one double feature starting at 9:30. The first show was Effect of Dada and drew a nice crowd of forty or so. A somewhat smaller crowd stayed for Subversive Animation. I did ask the audience if anyone was there who had been disappointed when it was not shown the the year before. No one owned up to that. Afterwards Robert told me the one woman who had complained had not appeared.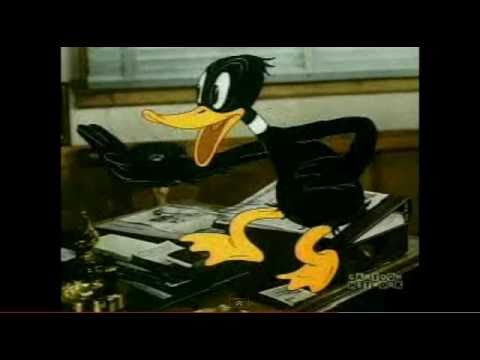 I walked back to the hotel. It was close to one in the morning. I found the front door locked. I used the second key but it would only turn in the lock and not open the door. I tried it several times. I looked through the window and saw an employee in the dining room. I knocked on the door and waited. I then knocked on the door and waited longer. I then really pounded on the door, sort of like Daffy Duck, when demonstrating the correct form of door knocking to Porky Pig, in the cartoon You Ought to Be in Pictures. That got results. Two young people came to the door and after opening it glared at me. I showed them my key and told them it didn't work. They both said that key was for the back door. I told them that now I knew and would make a note of it. I then went to my room and had a very nice night's rest.