March 31
I heard Mani in the kitchen so I decided to get out of bed and be sociable. He was just finishing breakfast which included drinking milk instead of coffee or tea. We made arrangements for dinner together again that evening at six. I got coffee started as he got ready to depart. After he was gone I had the excellent rye bread, the shape of and nearly as dense as a brick, with butter. There was all kinds of news in the Trib left over from yesterday. An item from the Tuesday Science in the Times was about tests that showed athletes are better at crossing busy streets than non athletes but not because of any physical difference in their mien, but because their eyes and brains react to things faster. Heck, any football coach could have told them that. All great running backs have to have speed and strength and agility but what separates the mediocre from the best is vision, specifically peripheral vision. When I was a sophomore in high school we had a senior quarterback, Randy Massie, who had over a half dozen very long broken field runs during the season. The coach, Newt Kier, said Randy had the widest peripheral vision of any his athletes tested. The report also found neither athlete nor non athlete did well crossing busy streets while talking on the phone. The tests were done using virtual streets so those who failed to cross safely were not actually run over.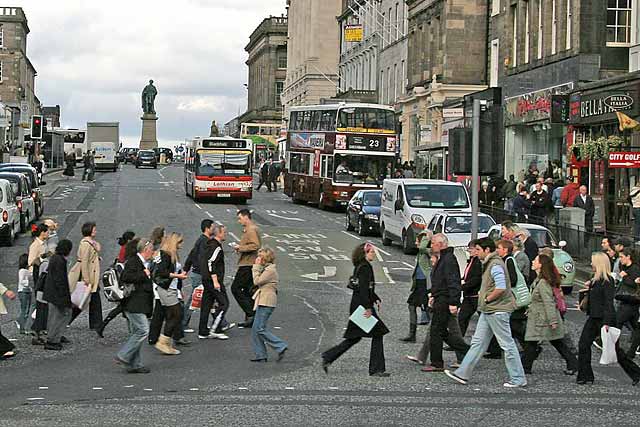 Having only the one day report to post I didn't spend much time on it before grading it as ready and leaving. I went out with just the sport coat and did get lightly rained on. It wasn't cold. The Starbucks was busier than usual, I suppose because it was earlier in the day or possibly the rain drove people in doors. I asked for a medium cup which offered in a paper cup because there were no clean medium cups. I demurred and was given a big cup not completely full. It was such a big cup holding it in one hand was a little clumsy. I can appreciate how they'd think it insane to ask for a refill with that.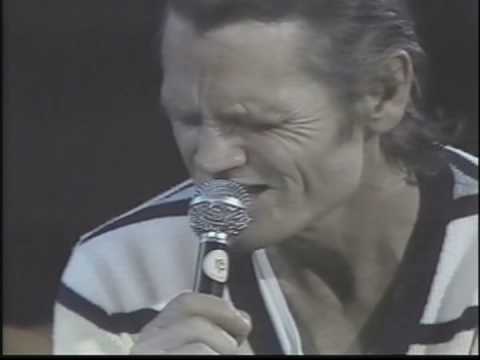 When I sat down a nice jazz version of of the 40's song Candy (I call my sugar candy) was playing, led by a tenor sax. Frank Sinatra singing The Summer Wind then came on. That reminded me of hanging out at the Frontier Room in Bell town years ago. Summer Wind was one of the few songs on the Juke Box I'd put a quarter in for.
Seated in front of me was a woman holding a baby and talking to her friend across the table. Neither of them used their phones. The baby turned to me and gazed intently and smiled. That is a wonderful thing about babies. There is so much immediacy with them. We really could learn from them about living in the moment. When it was time to go the baby really yowled when put in her stroller. The mother spoke to me and I told her I only spoke English but I sure understood the baby's language.
After using up the allotted time I realized I hadn't sent Düsseldorf an email telling them when I'd arrive. I also hadn't remembered to stop by the RR station and get an itinerary for the trip. It was still raining, but just a little. I walked to the station and got the itinerary. I would be leaving at eleven the next morning. That would allow my normal morning and get me there at four in the afternoon. I then went to the cyber cafe and emailed the museum and they got right back to me and said someone would meet me at the station.
I decided to look for the art museum. I had seen a sign for it on my walk to Starbucks and had a general idea of the direction to go. I hoped to find a street map to narrow it down. Just walking I found several huge and gaudy buildings that could house a museum. One said Gymnasium and another said Casino. A third was a hotel. I walked through the big clock in what must have been part of a city wall a long time ago. A nice thing about this part of the city is that all the sidewalks are set into the buildings and subsequently covered and out of the rain. I went into the big Munster Church. It was from the mid 15th century. It was not as mammoth as the cathedral in Koln but still of good size with a really nice honey comb ceiling design. It also had a lot of stained glass windows. I then went into a smaller church, that seemed even older, but in the foyer could only look through bars at the inside of the church. I suppose the foyer was kept open so people could light candles during off hours.
I finally found a street map and saw the art museum was practically at the foot of the bridge near the sandstone statue of the man with his dog. I also saw a listing for the Einstein house. I went there. It was a small apartment up a flight of wood spiral stairs. There was a long hallway/foyer from the stair to the sitting room that looked down on the street. Going back in the apartment toward the staircase was a small room that was made up as a nursery followed by the the bedroom in the larger room at the back. Now a museum instead of a place people live the foyer is no longer used and museum entrance is through the bedroom. Albert and his wife Mileva lived in the apartment 1902 to 1909. Only one other person came into the apartment while I was there. After looking around for quite a while and taking some notes I asked the woman at the front desk where the cooking had been done. She said that there was no water in the flat and all cooking and bathing was done in shared common areas below. An apartment above, that they didn't live in, was also part of the museum. In the bedroom there was now a small auditorium where I watched a video of Einstein's life. The sitting room had many back lit plastic banners with a history of Einstein's life. That room had half a dozen people in it. All of that I could probably read on wikepedia, so I left.
When I finally got to the Kunst Museum it was five o'clock and it had just closed. I walked back to the flat. Mani soon came in and said that there was slot for my washing to be done. He took the clothes down. I offered to help but he refused. Maybe there was a rule against non resident laundry being done. Dinner started with a salad of greens, kohlrabi and roasted pumpkin seeds. Very tasty! The main dish was potatoes baked in cheese with onion and ham That also was very tasty. The red wine was Roare (check that spelling) and very good. Mani said it was a favorite of his and that he had visited the winery in Italy. After dinner there was Grappa, a sort of whiskey made with grapes. That is something I would normally shun, but this seemed a sort of festive occasion, not every days includes a visit to Einstein's place as well as a six hundred year old church,  so I had a couple.