Oregon Cartoon Institute's Mel Blanc Project partners with Secret Society to present a four part film screening series in the Secret Society ballroom, at 116 NE Russell, on Tuesday nights May 10, 17, 24 and 31 at 7:00 PM.
Admission is by donation.
All films will be shown in 16mm and come from the Dennis Nyback Film Archive which is currently located at Marylhurst University.
The Mel Blanc Project Secret Society Screening Series, a followup to a successful screening series at The Waypost in February, celebrates Mel Blanc's place in American animation history. It is intended to prepare audiences for the Mel Blanc Lecture Series, which will take place June 8 – June 21 at Ethos at IFCC and on June 29 at PSU's Lincoln Hall.
The Secret Society Screening Series will follow the same format as The Waypost Screening series, but is not a repeat of those programs. Dennis Nyback has curated four entirely new programs, each focusing on one aspect of Mel Blanc's artistic development and career.
The Secret Society is a natural match with the Mel Blanc Project. Beginning in  1907, the year before Mel Blanc's birth.  The venerable walls, floors and roof lived through prohibition, the jazz age, the golden age of radio, and the hey day of Raymond Scott, Carl Stalling, and Mel Blanc.  It is very possible that Mel Blanc, who played in three Portland dance bands, performed as a musician in this exact room.
The Mel Blanc Project has just received support from Miller Foundation and Kinsman Foundation. Working in partnership with Oregon Jewish Museum, which opens their Mel Blanc exhibit "That's Not All Follks!" on June 2, Oregon Cartoon Institute's Mel Blanc Lecture Series ( June 8 – 29) will provide Oregonians with multiple opportunities to explore the Portland roots of Hollywood's preeminent voice artist.
Tuesday May 10Â Â  Mel Blanc, Raymond Scott and Carl Stallings at Warner Brothers
Raymond Scott was the incredibly talented musician and song writer who wrote dozens of wonderful melodies first introduced by his own Quintette.  In 1943 he sold his compositions to Warner Brothers.  Almost immediately they began appearing in Warner Brothers cartoons.  The songs, with such imaginative titles as War Dance for Wooden Indians, Dinner Music for a Pack of Hungry Cannibals, Twilight in Turkey and many others, are recognizable to anyone who is a fan of Merry Melody and Loony Tune cartoons.
Carl Stalling was a composer who came to Hollywood from Kansas City with Walt Disney.  He left Disney along with Ub Iwerks in 1930 to work with Iwerks, and also as a freelancer, until joining Leon Schlesinger Productions in scoring Warner Brothers cartoons in 1936.  He stayed with Warners until he retired in 1958.  One of his great talents was incorporating melodies from various sources into his cartoon scores.  Those sources included classical and operatic music as well as Tin Pan Alley and other popular melodies that were owned by Warner Brothers Music.  He had a special affinity for the music of Raymond Scott, using his melodies in 118 Warners cartoons.
All of the Warner Brothers cartoons in the show will feature Mel Blanc as well as Carl Stalling scores using Raymond Scott melodies.  There will also be one George Pal cartoon, Rhythm In the Ranks, featuring the Raymond Scott composition The Toy Trumpet.
Tuesday Mary 17Â  Mel Blanc and the Jazz Age:Â  Portland Jazz Baby
Mel Blanc began his career as a musician in Portland while still a teenager in the late 1920's.  He played in several jazz and dance bands and was also the leader for the Orpheum Theater orchestra. He played a variety of instruments including violin and tuba. This program will feature musicians filmed in the 1920s including orchestras led by Duke Ellington, Hal Kemp, Rudy Vallée and James P. Johnson.  It will also feature  Bessie Smith, Eddie Peabody, The Hall Johnson Chorus, and Ruth Etting.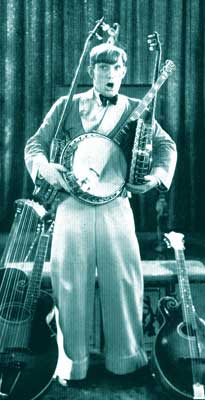 Tuesday May 24Â  It Was Against the Law:Â  Mel Blanc, Prohibition and the Speakeasy
Prohibition became the law of the land when Mel Blanc was 12 years old in 1920.  It continued until 1934 when Mel was just about ready to leave Portland and find fame in Hollywood. The era introduced  gangster, bootlegger, bathtub gin, jake leg, and speakeasy to the American lexicon. The films will show speakeasys as portrayed in Hollywood films made during the era as well as newsreel footage of real scenes of police raids, rum runners,  and speakeasy action. As a special attraction, the 1943 Soundie Clink Clink (Another Drink) features Mel singing with the Spike Jones and the City Slickers. Mel and boys are dressed in pre- Prohibition outfits while singing about drinking liquor and its attendant woes.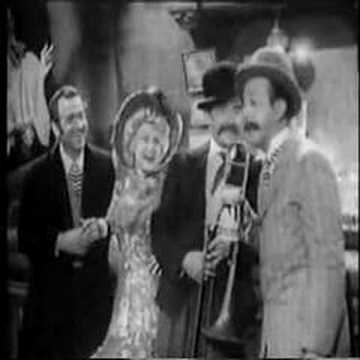 Tuesday May 31Â  Radio Daze:Â  Hollywood Behind the Microphone
Mel Blanc always claimed radio as his first love.  He joined the cast of the Portland show The Hoot Owls on KGW radio as a teenager in 1927.  There he developed his chops doing multiple voices for various effects. He continued to work in radio, in addition to his day job doing cartoon voices, for the rest of his life.  He was a long time member of the Jack Benny radio family as well as making multiple appearances on such shows as The Great Gildersleeves, Burns and Allen, Abbott and Costello and others.  He also had his own show on CBS from September 1946 through June of 1947.  This program of film shorts and cartoons from 1931 to 1943  all feature radio stations and broadcasts.  A very special treat will be a filmed example of the GI Journal that was only meant to be shown to GI's in WWII will be part of the show.  There you see Mel himself taking part in a radio broadcast.
What:Â  Mel Blanc Project Film Screenings
Where:  The Secret Society  116 NE Russell Street  Portland, Oregon 97202
When:Â  7:00 May 10, 17, 24 and 31.
How Much:Â  Admission is by donation
Website:Â  http://melblancproject.wordpress.com/