April 9Â Â  Freiburg Germany
I got up at 8:30 and went down to breakfast.  The Deutscher Kaiser Hotel  is laid out in a funny sort of way. The front door enters into the restaurant. To get to the hotel rooms you pass through a hall to the back of the house. That hall is also used by the waiters who get plates of food from the kitchen through a stainless steel pass-through that is about ten feet long. The whole main floor of the building, except for the kitchen, is dining rooms.  I walked past the pass-through which had a big plate of cold cuts on it. All of the dining rooms were empty. I found a young man and asked about breakfast. He directed me to the back dining room and said he'd bring coffee. I took a seat. When the coffee came, just one cup, no pot, I was asked for my room number. I then waited for food to appear. In most places there would have been a nearby table, or tables, with all kind of stuff to eat on them. After a while it dawned on my that the plate of cold cuts in the pass through was the whole magilla. When I walked there I found much more. I guess breakfast in the Deusceher Kaiser doesn't start too early. I took a couple of rolls and a couple of croissants and some prosciutto and cheese and butter. The prosciutto and cheese and butter was for the rolls. The croissants were fine by themselves. It all was tasty, although more coffee would have been nice. I would have asked for more but since I wasn't sure when trains went to Frankfurt I thought I should get rolling.
Taking a dead reckoning course I came to the old wall of the city that has a big clock in a tower as part of it. The wall also houses a MacDonalds, under the clock, which has always bothered me. Nearby, tastefully in a building suited for it, was a Starbucks. I went in and had a medium cup of coffee in a china cup and got on line. Straight ahead jazz was playing with the first song being Twisted by Wardell Gray. Considering that I had been completely out of contact for twentyfour hours I thought there would be queries as to my whereabouts. Nope. I guess there are more important things in the world now to be concerned with. I did check my plane reservation and got the booking code. It was due to depart at Five. That flight, and the four gigs I would have in England, had been arranged by my old friend John Wojowski, who I had first met in 1997 when he had me as a guest at his KinoFilm Festival. Looking in my Eurail schedule I saw trains leaving just before the top of each hour with Frankfurt being a couple of hours away. There was an email from a guy, who contacted me through my website, wanting to know the showtime for Effect of Dada at a place called Lass O'Gowrie, which I didn't recognize but thought it must be an alternate name for one of the gigs I did know about. I told him the information on the Now Showing page of my website was correct. I should have read the morning email from John in Manchester. It said he had arranged one more show in Lass O'Gowrie.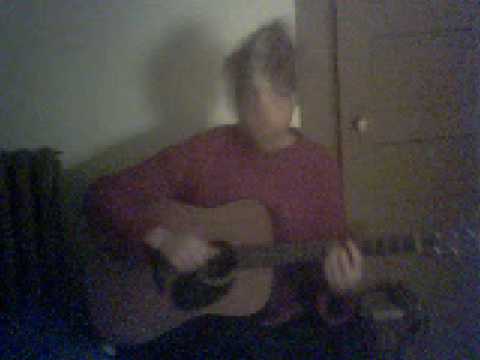 I posted a report on my blog and left at 10:30 with the expectation of making the 10:57 train. I continued in what I thought was the way to station. It was nice and warm, which was a bother since I was wearing my overcoat. I suppose a reasonable man would have chucked it in a garbage can or handed it to a homeless person. I came to a very busy road that I thought should have the station across it. Nope. I asked a young kid. He pointed me the right way. I was at the right busy road, at least a half mile away from where I should have been. I did make it to the station in time to buy a Trib and board the train. It was again the train from Basel to Berlin. It arrived already holding a bunch of passengers. I sat down in a compartment that already had a resident. The guy had strewn much of his gear about, I suppose to give the impression of other residing passengers who where away in the toilet or dining car, so people wouldn't enter and he'd have the room to himself.  Dickens would call that sort of behavior scrowdging.  It is the sort of thing that no matter how misanthropic I may feel I would not allow myself to stoop to.  I looked for a 1 hour reisplan but didn't find one. I walked through two cars looking for one, usually found on empty seats and or tables, but didn't find one. I assumed there none on this train, which is occasionally the case and returned to my seat.
The other guy had newspapers all over the middle table, so I didn't get my computer out. I read the Trib. After Karlsruhe I went looking for the conductor. I asked if the train was stopping at the airport. He said no, that I would have to change at Mannheim, which was the next stop. That was the sort of info a 1hr Reisplans would give. At Mannheim I left the compartment never having spoken to the other guy.
I got an empty compartment on the next train but soon another guy came into it. He turned out to be an interesting guy. He worked for a steel company that made specialty parts. He was British, but lived in LA, and had just come back from their mill in Offenburg. He was also a musician who played jazz piano. We talked about various travels and how different it was from the the 90's. I mentioned how back then you traveled with paper airline tickets which you worried about losing or destroying. I once showed up in SF for a New York flight on Frontier Airlines and when I found I had lost my ticket I to had to buy another one on the spot instead of them just looking up my purchase and issuing me a boarding pass. He told me that now you can use your Blackberry to check in at a kiosk by just pressing it against the reader. I imagine a lot of people must know that except for me. I told him about the Turbo Prop plane from Riga to Tampere that had rattled a screw out my eyeglasses. I didn't notice until put them on and one lens fell out. I never did find the screw. He said had an eye glass repair kit. He had been carrying it on his travels for several years and never used it and that I was welcome to it.Before putting in the new screw I had to take out the sewing thread I used for a temporary repair. He said it had never occurred to him to travel with a sewing kit. I told him I had never thought to travel with an eyeglass repair kit.
Frankfurt is a very trippy airport. It is space agey modern. It has lots of open duct work and escalators encased in plexiglass that run through open air, just supported on the ends. The top floors have vaulted glass ceilings. It looks like it was based on the film Brazil. It is easy to find the Lufthansa counters there. In fact you can't miss them. I found a woman controlling the entrance to the check in counters and asked about checking in. She directed me to the self service kiosks. I realize it is a small sample, but I have never been able to use one of those consoles to check in when the ticket has been bought by a third party, in this case by my friend John in Manchester. The console told me my passport was not recognized. After that I did get to speak to a human being who also had some trouble, but finally found my reservation. He made me ship through the heavy bag, which was at no cost. When I marveled at that he said "Lufthansa is not Ryanair." It is also not American Airlines or United or lots of others.
I was in the security line when I rememberd I had a quarter bottle of red wine with a cork in it in my backpack. The cork had been put in it in Kiel a couple of weeks earlier and I had packed it with everything else when I left for Freiburg. Relizing that sort of liquid won't get through security I went back out and found a place to drink the wine, I had brought a cup along with it, and eat another croissant, that I had put in my pocket before leaving the hotel. That was relaxing. That also prepared me for security, which was a real cattle call. Only a third of the stations were open and I'm sure a hundred people were in front me in the snaking line. I got out the Old Curiosty Shop to read as I inched along the serpantine path.
Security did have a nice wrinkle. The trays appear vertically on a roller line which runs along the passenger side of the x-ray machine. The trays come right back once they've gone through the machine. In other places they are usually collected at the other end and then put on carts to be ferried back and when demand exceeds supply things slow down. We were also not required to remove our shoes, at least not to walk through the scanner. They would need to be removed if one was chosen for a personal pat down. At least have got the personal touch, gender specific in stalls to the side, but I was not selected. After that it was passport control. I guess that is because England is not part of the Eurozone. The officer couldn't find my entry stamp until I told him my entry had been in Copenhagen.
At the gate I presented my boarding pass. I was told I was way early. I replied that I didn't know what time it was. He thought that was amusing. He said I should come back in an hour and a half. I asked about wireless and was directed to a gate not far away. There I found it was for-pay wireless. I wonder when that will change? The area was a lounge with chairs that could tilt back almost horizontal for resting. The only electricity was near tall tables with round bars to sit on instead of chairs. I guess they think the resting thing should not be carried too far. It occurred to me that I didn't need to write on the uncomfortable rolling seat since there was no wifi so I went back to the gate. It then occurred to me at Starbucks I had not written down John's phone number in Manchester. Once there I was to take the train to the central station and then call him.
I stopped at a pay internet terminal and put in a two euro coin. Then I could not get any action. I saw a guy use an identical machine a few feet away. I moved to his machine once he was done and put in half a euro. I could not get that machine to work either. I then saw a guy approach the first machine. I asked him how it worked. He had no trouble getting it going. That was because it was a mouseless computer but where the mouseless pad in my computer was it had un-marked space bars that I had thought were right and left mouse keys. The actual mouse keys were off to the side. Feeling like a dope I got on line and got John's number. After that I used up all the time trying to compose a short message that was stymied by there being no capital shift key for the right hand. Or maybe there was one that I couldn't recognize.
While I was writing a whole bunch of passenger queued up at the counter. I knew I had an aisle seat and saw no reason to join them. A while later I heard a guy say to some others that the flight was delayed 25 minutes. A while later there was an announcement that we could now get on the bus and be taken to the plane. I waited till the line had dissipated and shut down my computer and joined the last of the stragglers. Once on the bus I was glad I had waited. For some reason we didn't move for at least fifteen minutes. It got warmer and warmer on the bus. Luckily I had finally gotten the bright idea to cram my overcoat into the backpack. Finally we got moving and were driven to the plane, which was a big jet for a tarmac boarding. It was a British Midlands flight operated by Lufthansa. We boarded from front and back. Since I would be in the 10th row I joined the longer line at the front. I found a large man seated in my seat. He thought he was in row eleven. I sat down next to a blond woman who was talking the man in the window seat. She was telling him and now was the time to buy property in England.

I was surprised when we were all given a sandwich. The flight was only going to take an hour and a half. I was even more surprised that they were not charging for wine. When asked what I would like I told them I would like a beer. I was given one of those half cans of Stella Artois. The sandwich was sliced egg on white bread, not something I have ever been given on a American plane. The captain explained, the first spoke to us, when we were by then over England "I am sorry I didn't speak to you while we were on the ground but we were busy negotiating our departure." I wonder just what goes on when they are late and have to hot rod it a little to nose into the take off line?
After landing I collected my bag and then went through passport control. For some reason the English ask more questions than most other countries. I just said I was visiting a friend and would leave in five days. I then passed through the nothing to declare line and headed for the train, stopping only to change some Euros into Pounds.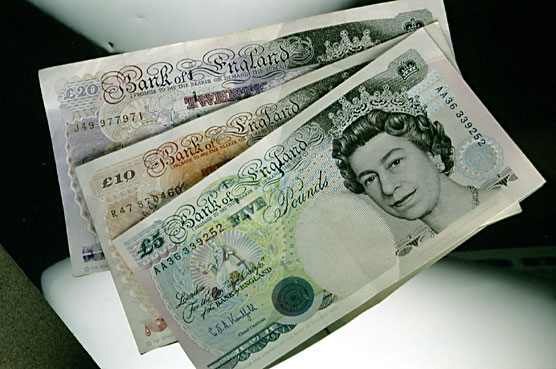 I exited the train at Oxford Road station. I called John Wojowski from a pay phone. He said he would be along in five minutes. That was all he said. 60 cents only gives you about a minute to talk on an English pay phone. To have an actual conversation you need to keep throwing in coins.
It was Saturday night. The last time I had been in Manchester on a Saturday night I had seen more public drunkedness than any other place I had ever been. Although it was still daylight I saw a young man in the station fall over drunk in front of me. John soon appeared, looking just about the same I as I remembered him except his once red hair was now mostly gray. Before going to his house we walked to the Lass O'Gowrie pub and looked at their upstairs room as a possible site for the Effect of Dada show. John had already made the deal but wanted me to OK it. The room was 18 feet from screen to back wall and could seat about thirty. The short throw meant the picture on the screen wouldn't be very big. All things considered it was fine, so we cemented the deal. The morning after would have taking the 5:00am train to London where I could catch my flight back home to Portland.
On the walk to his house John pointed out landmarks so I would be able to find it again. We walked by the BBC building.  I had stayed there once before, but that had been in 1997. It wasn't far from the station. John fixed some pasta with a salad for dinner. I thought I was retiring early, but found it was almost midnight.