My friend Peter Schilling Jr. writes an always entertaining blog . Once a week he files  a report on Estate Sales.  This is the current installment of his Estate Sale Confidential. It has brought me to the point where I need to confess.  I am alive, but many years ago I held an estate sale to get rid of many of my possessions.  Simply put I knew I could get more people to come to an estate sale than to a garage sale.  I also knew that my accumulation of stuff would put to shame many legitimate estate sales I had attended.  I would also be re-selling things I had bought at estate sales.  Isn't that piquant?
At the time I was around thirty years old and had been buying vintage clothes and other items since I was a teenager.  My apartment, in back of Dick's Drive-in on Broadway in Seattle, was full of old stuff.  In fact about the only modern thing there was the mattress and box spring I slept on.  It was supported by a one hundred year old cast iron bed.  You might know Dick's from the Sir Mix A Lot video Posse on Broadway.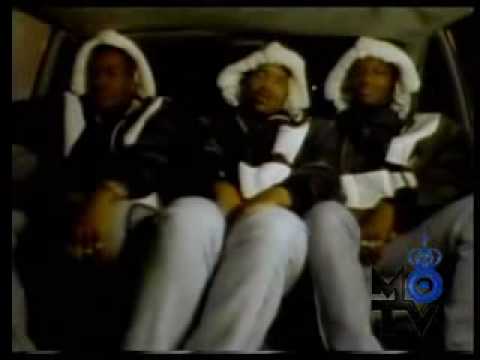 Much of what I owned had come from Goodwill, The Salvation Army, and St. Vincent De Paul.  More came from The Union Gospel Mission Thrift in Pioneer Square, the CC Store in Vancouver, Washington, various antique stores in the Fremont and U districts of Seattle,  and Good Stuff Antiques in the Pike Place Market.
Good Stuff was run by Gene Trent.  He was an interesting man who always seemed to look at you with one eyebrow slightly raised.   It made him look as though he was leering .  Noticing he looked at everything that way took the leer away. The store was between 1st and Pike Place Alley on Pine Street which went steeply down hill.  You could stand on First and look down Pine to see if a red flag was sticking out from above the door of his shop.  That meant it was open.  One item sold at my estate sale was a poster size cardboard full color ad for AC Spark Plugs featuring the actress Priscilla Lane.  It was either true to life or the touch up artist provided her startling blue eyes.
The Union Gospel Mission Thrift was run by an old woman named Florence and somewhat younger man named Al.  It had three full stories of just about anything you could imagine.  Nothing ever had a price tag.  Asking Al to price something required a certain art.  If you could add an inflection indicating you really loved the item and had almost no money he would mark things dirt cheap.  Sold at the estate was a working Crosley Shelvador Fridge Al had priced at ten bucks.
 The Seattle neighborhood called Fremont was full of antique and junk stores and various taverns and bars.  The best place to shop was The Daily Planet Antiques.  It was also a place where 16mm films would be shown by Howard Hays after hours to invited audiences.  The most interesting  tavern was the Born to Boogie.  It always had motorcycles parked out front.  Sometime in the early nineties the Born to Boogie got a new name and became a fern bar. It marked the end of an era.  The most crucial shop was Har's Repairs.  Harold was a specialist at fixing tube amp radios.  Sold at my estate sale was a small brown bakelite radio I bought from Harold.
The CC Store in Vancouver, Washington was a an amazing place.  It was on Main Street and had things  on the shelves that were fifty years old.  In the basement was a complete shoe department that had been closed in the fifties but still had racks of shoes just waiting for someone turn on the lights and begin selling them again.  I could devote a whole post to the unique CC Store.  Sold at my sale were new in the wrapper  one hundred percent cotton bed sheets from the forties.
Somewhere near Seventh  and Pine in Seattle was Shoucair and Sons.  It was a clothing shop.  Two sons of Khalil Shoucair, Elis and Nicholas, ran the shop.  Eli, the older, was steeped in old world ways. He always wore somber clothes.   Nick was younger and favored snappy bow ties.   Both were old men. They showed me how to tie a bow tie.  The shop also held treasures on the shelves, and hidden in drawers, of clothing dating to WWI.  Sold at my sale was a Mallory hat I had bought new.  It was probably from from the 1950's.
I found that grave robbing was not above some people.  I had an extra large manilla envelope that held movie posters.  Among those inside was a half sheet for A Hard Days Night.
It was stolen.
It was a little creepy selling all the stuff.  People should not speak ill of the dead.  I heard more than one comment along the lines of "This guy must have been nuts."  I also heard things I had bought described as beautiful as people gladly paid money for them.  I took in over five thousand dollars.  It was also liberating.  It is easy to place too much importance on possessions.  I tried to sell everything in the place.  I then was happy with what was left and began to buy more.